---
Simple Solutions To All Your Vacuum Cleaner Needs!
Fit All "Garage Kits" Now in stock Turn any Vacuum into a long reaching Central Vacuum!
Even your Portable Vacuum:
Turn This into This!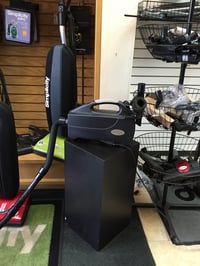 Vacuum Cleaner Accessory Kit Fits ALL Makes & Models!

---

CONCLUSION:
Now it's time to say goodbye and wrap up your post. Remind your readers of your key takeaway, reiterate what your readers need to do to get the desired result, and ask a question about how they see the topic to encourage comments and conversation. Don't forget to add a Call-to-Action!
Congratulations! What a lovely image post you've created.
---