The Amazing "KABOODLE" Micro Fiber Cleaning Cloth is now included in our KickAssVacuums Carpet Care Kit!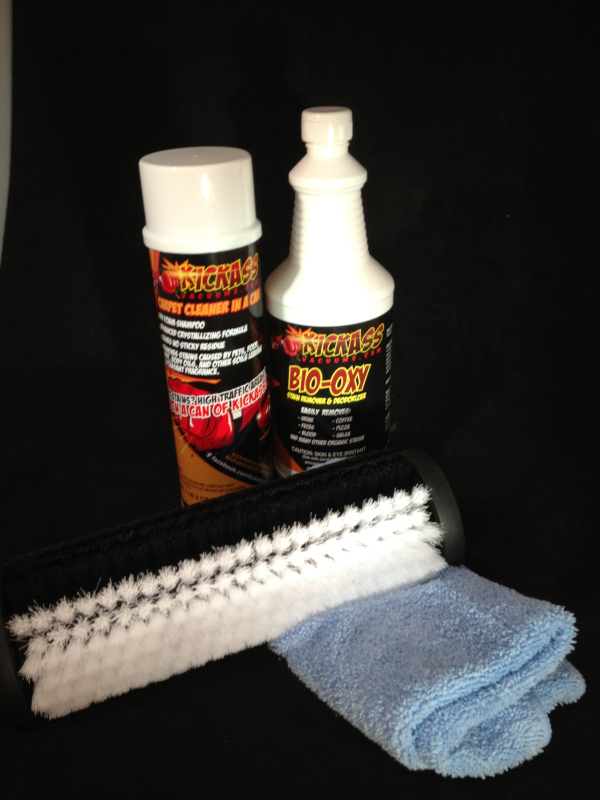 Kit Includes:
-One Can Of KickAss Carpet Cleaner In A Can - Dry Foam Cleaner
-One Bottle of KickAss Bio-Oxy Stain Remover & Deodorizer
-One KickAss Carpet Care Brush/Rug Fluffer/Traffic Lane Cleaner with Telescopic Stick
-Two "KABOODLE" MicroFiber Cleaning Cloths for Blotting and cleaning bare floor/hard surfaces
Regular Price $59 on Sale for only $39!
That's right - the whole Kit & Kaboodle for only $39!
Yes! Your Carpets can look Clean and Smell Fresh ALL THE TIME!