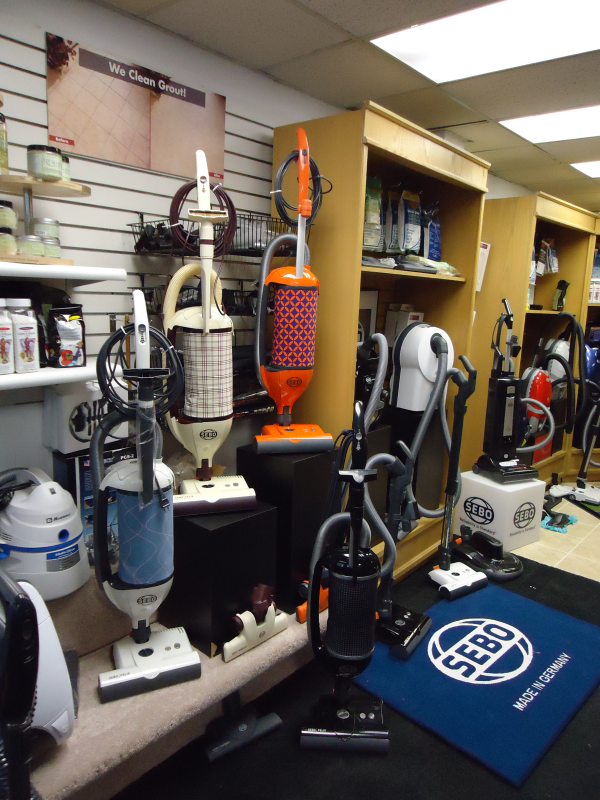 "Hi John,
Thanks for the free carpet cleaning coupon we received in the mail! You run a fantastic business and I will most definitely refer you to my friends and family.
I am in love with our new SEBO vacuum. I love how quiet it is (I can vacuum while the baby naps!), I love the large bag-capacity, I love the long power cord. What I find so incredibly helpful is how easily you can shut off the spinner brush in the vacuum head (just a push of a button!) and you can suck up dirt and debris off your hardwood without the granules spitting back at you. This makes my vacuum job go a lot faster... I can go from carpet to hardwood without skipping a beat and know that I am picking up all the surface dirt and crumbs!
You were excellent with no-pressure selling, even telling us to go to a competitor and check out the other vacuum brand we were thinking of buying and that you no longer carried. I also loved that we could trade-in our junky vacuum for credit towards vacuum bags and attachments. You have an excellent business and it shows that you want to keep your customers happy.
Thank you for your excellent service, and thank you for recommending this fantastic vacuum! I can't believe I lived without it before!! Sincerely." Amanda P SEBO Vacuum Cleaner Customer Schenectady NY