FREE MIELE VACUUM BAGS
Thinking about owning The Top Rated Miele Vacuum?
Now's the Time! Take advantage of the Miele Free Bag Promotion!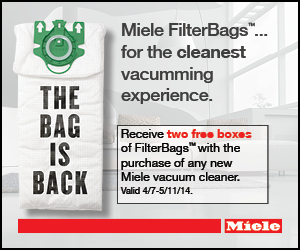 Get your miele now from KickAssVacuums.com and get Two free Packs of Genuine Miele Bags!
Call 1-800-263-5425 for Free Miele Bags, Free Shipping and a Free KickAss Carpet Care Kit!
Offer good until 05/11/14