"Hi John, Wanted to let you know that the vacuum we bought from you store has been doing it's job real well. We were really impressed with the friendlyness of your staff. They could not do enough for us. You gave us many gifts for the vacume as well cleaning products. I had such a great experience in your shop I would gladly refer you to friends and continue to do business with your company. Thank you once again for the great service."
-Margaret G. Capital Vacuums Customer Troy, NY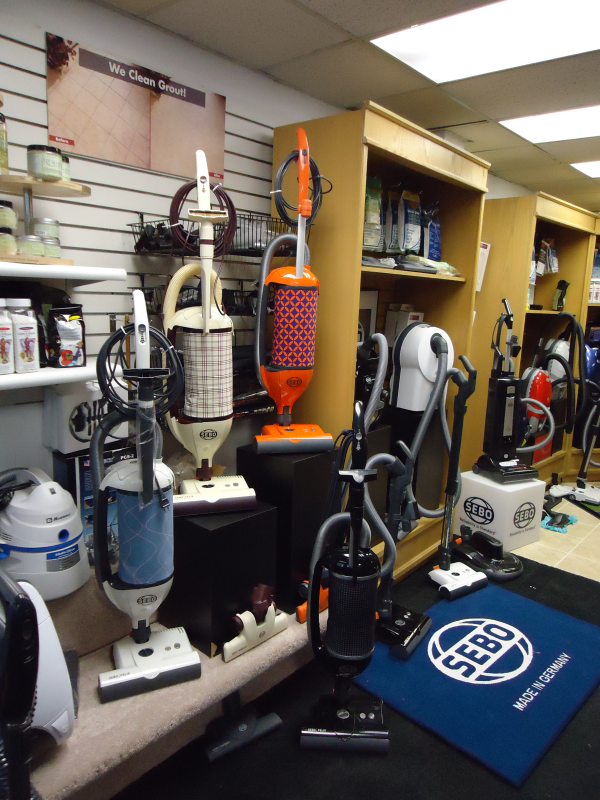 "John:We recently purchased our 3rd Simplicity from you. The first was for ourselves, the next two for our daughters as they purchase their homes. We all love our vacuums.Thank you for your continued great service and great products." - Lucy M. Capital Vacuums Customer Albany NY
"Hi John,We got your thank you card in the mail last week. We LOVE the Sebo Felix!! Our cats don't even mind it much. It so much quieter than our old one. Thanks again for everything. We're very pleased." -Paula and Jim Capital Vacuums Customers Albany NY
"I am in receipt of your "thank you" card and would like to respond to your questions.
1) I purchased a SEBO and absolutely love it!! It vacuums both my carpet and hardwood with ease and it is light to carry which makes it easy to carry up and down the stairs.
2) Yes, I would shop with you again. In fact, this is my second purchase with you.
3) Yes, I have already referred you to friends and family.
4) I do not have any suggestions to improve my experience. Everyone is always helpful and knowledgeable.
Thank you," - Denean M. Capital Vacuums Customer Albany NY