Can't believe how many Vacuum Cleaners on the side of the road for garbage pickup. This pile of Vacuums is from a single family home. Vacuums are not supposed to be disposable!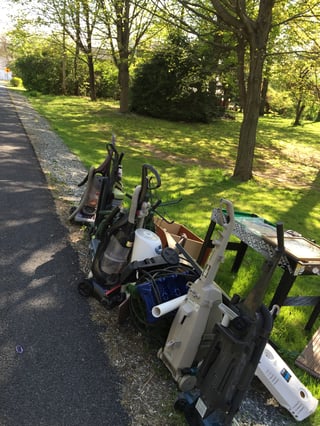 There are still Vacuum Cleaners available that will last 20 years. They're available at your local Vacuum Store.
Get a copy of the "Free Consumer's Guide" for more information.