"The vacuum cleaner works great - like that it adjusts to the different floors - low and high pile carpet, hardwood etc., as well as the ease of use on stairs.
I was given a free package of vacuum cleaner bags at the time of purchase and realized a few months later they were the wrong size bags - I brought the bags back and was given the correct bags without question.
Overall my experience with Capital Vacuums was good and I would definitely shop there again. I would alos refer friends/family there.
Thank you" - Michael L. SEBO Vacuum, Capital Vacuums Customer Albany NY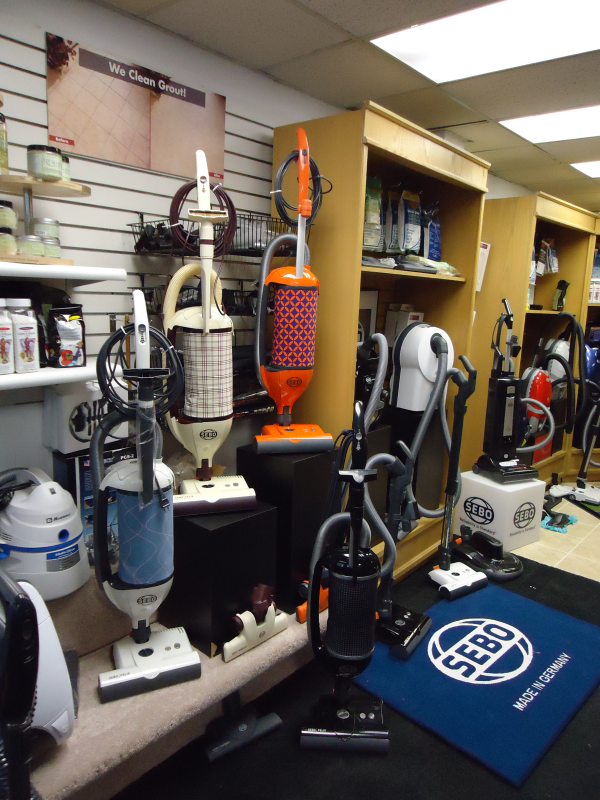 "While we have not picked up our Miele vacuum and Hoover carpet cleaner (which we intend to do this weekend), we can advise that we were very pleased with our dealings on the phone and in person with Miles. He was polite, helpful, and knowledgeable. He also assisted in the purchase of a new vacuum. " Thomas C. Capital Vacuums SEBO Customer Albany NY
"John-I rec'd your thank you note and the offer for bags and spot remover. Very classy!
I won't be taking you up on the offer for the bags or remover, I have plenty, but did want to say that I've visited your store on a couple of occassions now and feel i've been treated very fairly. When you did service my Dyson a couple of years back, i was pleased with the work and the performace of the vaccum. When the price was $150 to service the vaccum this time (and I certainly agreed with your assessment of the things needed) I opted to just buy a new vaccum, the Spirit. I'm still getting used to it, but it seems to be doing a nice job. I liked the accessories better on the dyson, but I think this one is picking up more dirt. I was a little confused as to why I never see this brand that you were pushing listed in consumer reports though? Anyway, I remain a satisfied customer and have every intention of keeping my business with you.
Much future success to you!" - Jim R. Capital Vacuums Vacuum Customer