And the winner is?
Just as we expected. Once again a GREAT review of what we consider the world's BEST Vacuum Cleaner. The SEBO! Yes Mr. ShamWOW, the Germans make good stuff!
A customers review:
"I purchased my Sebo about 3 months ago from you. I went in to get a Dyson because my last 2 vacuum's had been Dyson's that I had been very happy with. You talked me into trying the Sebo. It is FANTASTIC!! I love so many things about it. The suction is great for getting dog hair up (important when you're allergic to dog hair). I love that it cleans all the way up to the wall instead of leaving the ½" strip next to the wall that I would have to clean using a different brush by hand. I hadn't realized that it would go under all my furniture (beds, sofa, coffee tables, chairs) so I don't have dust bunnies piling up under the bed. The attachment to do the stairs is wonderful. The ability to change the amount of suction is perfect for cleaning my rugs and not figuring how to how hold them down while I vacuum. Every time I vacuum it looks like I have brand new carpet and my husband comments on how nice it looks.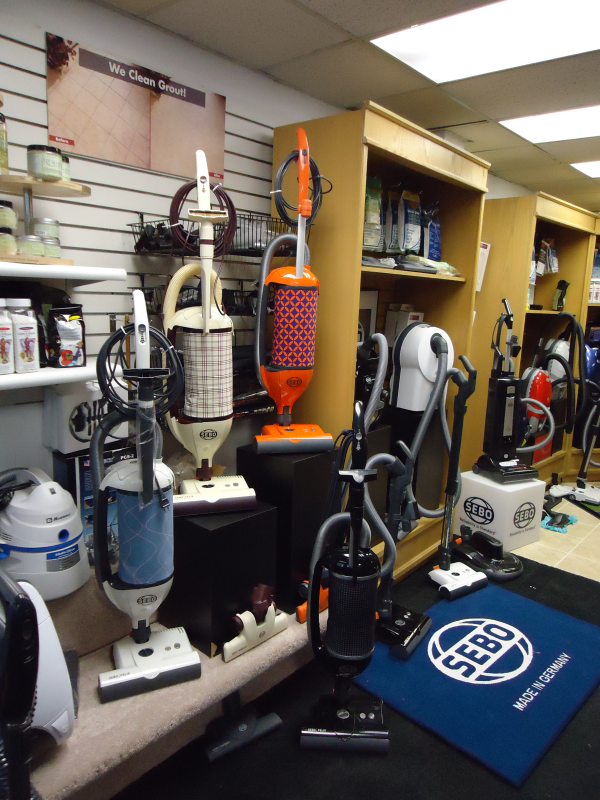 I know I took a long time the day I was in the store to buy the vacuum because I had been so sure that I wanted the Dyson before I came in. I appreciate your patients that day and letting me test the vacuum for so long. My Sebo vacuum is FANTASTIC and I couldn't be happier that I purchased it!!
Kind Regards," - Barb M. Clifton Park Capital Vacuums Customer