---
Your Miele Vacuum Cleaner Needs To Be Tuned Up! EVERY Vacuum Cleaner needs to be cleaned & Serviced.
Every time you use your Vacuum Cleaner you throw dirt in it. At some point it needs to be serviced at the local vacuum repair shop.
Here's why:
Filters clog with fine dirt and need to be replaced
The motor needs to be cleaned of dirt and debris.
Belts stretch or break and need to be changed
Brushrolls wear out and need upgrading to groom/lift nap of carpet better
Drop your Vacuum Cleaner off at Capital Vacuums for a FREE Estimate to Clean & Service.
CLICK HERE FOR OUR LATEST COUPON
Miele Service Specials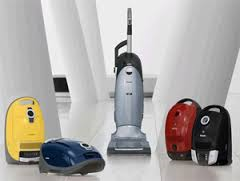 ---