Not sure if you should have your carpets cleaned? Not sure how often you should have it done?
---
Maybe this will help.
This was in the recent issue of Cleanfax Magazine.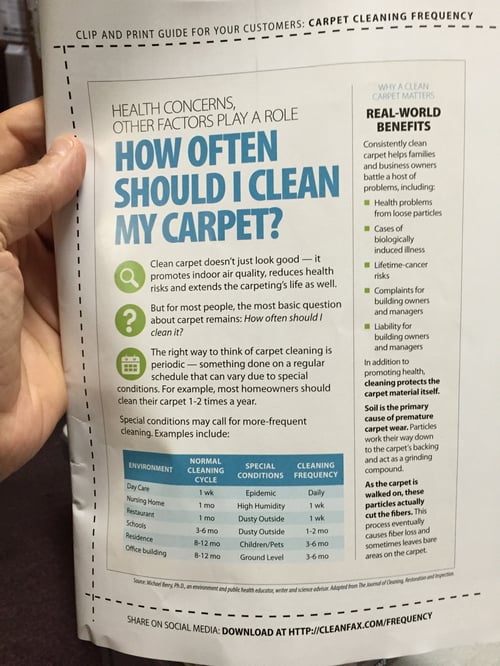 Here's what it says:
Residence: Every 8 to 12 Months
Commercial: Anywhere from Every Week To Once A Year Depending on type of Business, Traffic, Health Risks etc...
---
---